Modern sutures permit the atraumatic restoration and accurate approximation of soft tissue wounds. Suturing technique, suture material, thread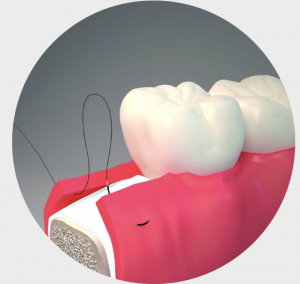 diameter, and needle point all influence the reaction of the tissue.
RESORBA® offers a specialized range of sutures covering the most common oral and maxillofacial surgical procedures in daily practice. A small, manageable selection of needle-suture combinations covers the broadest possible range of indications.