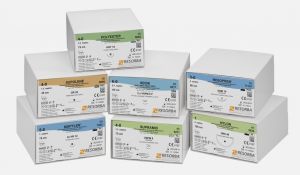 Surgical sutures are an everyday medical product used for repairing tissues. Sutures are still the most common way of closing wounds.
The mechanical properties of the materials used are essential to temporarily replace the lost tissue strength.
RESORBA® sutures have the best possible tissue compatibility as they are based on biocompatible natural raw materials. They can be applied in all kinds of wound care.
Non-absorbable Sutures: